We have participated in the exhibition as part of the conference "Investments in High Technologies"
On December 2, there took place the Second conference by Microsoft "Investments in High Technologies. Environment of Innovative Business Activities" in Moscow. The conference was accompanied by an exhibition of 20 Russian startup companies among which our company OOO "Program Verification Systems" was present.
The participants and the visitors of the conference were:
Dan'l Lewin, Microsoft Corporation Vice-President;
Robert Farish, IDC Company Russia / CIS countries Regional Director;
Igor' Agamirzyan, JSC"Russia Venture Company" CEO;
Dionis Gordin, Managing Director, member of the board of "Rosnano" State Corporation;
Alexander Galitsky, Managing Partner, "Almaz Capital Partners" Venture Capital Fund.
Igor' Taber, Intel Capital Head of Representative Office.
Among them, there were other representatives of investment funds, private investors, and heads of large technology companies.
Within the scope of the conference, the following topics were discussed: investments, innovations, international partnership, support and development of small business, including IT-companies.
In their turn, startup companies who were taking part in the exhibition demonstrated the visitors their projects, told about the plans and prospects, discussed possible variants of cooperation.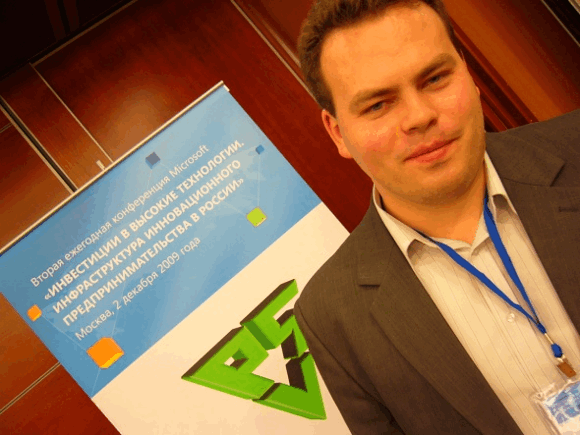 OOO "Program Verification Systems" Company was pleased by its participation in the exhibition and by the interest to us that the visitors showed.