We visited INFOSECURITY 2009 Exhibition
On September 29, we visited INFOSECURITY 2009 exhibition, which took place in Moscow Krasnaya Presnya ExpoCenter.


As we get to know from the exhibition name, is was aimed at companies engaged in IT security issues, as well as at software producers. Among them, some largest world and Russia producers were present, such as Symantec, HP, ESET software, Kaspersky Lab and others.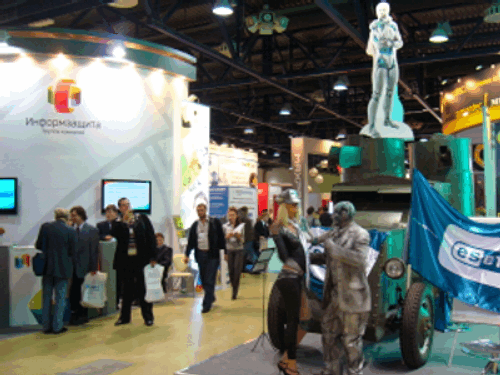 We saw this exhibition not only as the venue of experts in IT security, but also quite a trendy event, at which large software producers were able to assert themselves, and they did it perfectly well.
After visiting this exhibition, we got assured once again in the fact that our communication with the representatives of other companies allows us to better understand ourselves, our activity and development trends.