OOO "Program Verification Systems" at "Parallel Computing technologies 2009" Conference
On April, 1, in Nizhegorodsky State University in the context of the conference "Parallel Computing technologies '2009" a Program verification Systems employee Alexey Kolosov spoke out with a report on the following topic: "VivaMP, a system of errors diagnostics in C/C++ parallel programs which use OpenMP".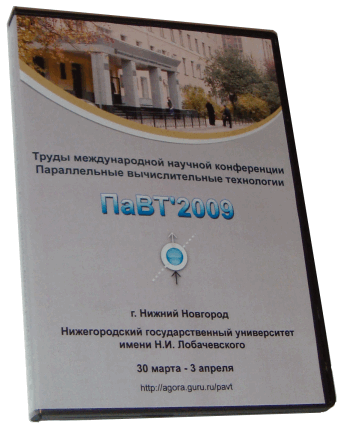 The problems of parallel programming in C/C++ language with the usage of OpenMP2.0 standard were denoted; in particular, examples of incorrect code which lead to a state of race were considered. The existing diagnostic tools of similar errors were touched upon in the report (with the description of all the qualities and shortages), as well as the developed by "Program Verification Systems" VivaMP code analyzer. The report provoked a vivid reaction of the audience who asked many questions, even after the end of the section work.
In the speaker's opinion, his speech was accepted with great scientific interest.
The subject matter of the conference covers the following areas:
Models, methods and technologies of applying high performance and distributed calculations for scientific and technical problems solving.
Theory and practice of computational hydro- and gas dynamics problems solving on super computers and in distributed computing environment.
Super computers technologies application for highly non linear and swift-flowing processes analysis in problems on solid and fluid bodies mechanics.
Super computer modeling of complex building structures and constructions conduct.
High performance calculations in bioengineering and bioinformatics.
High performance calculations and nanotechnologies, new materials and medicines designing.
Construction technologies and experience of using GRID-systems and services for scientific and technical problems solving.