Endless coding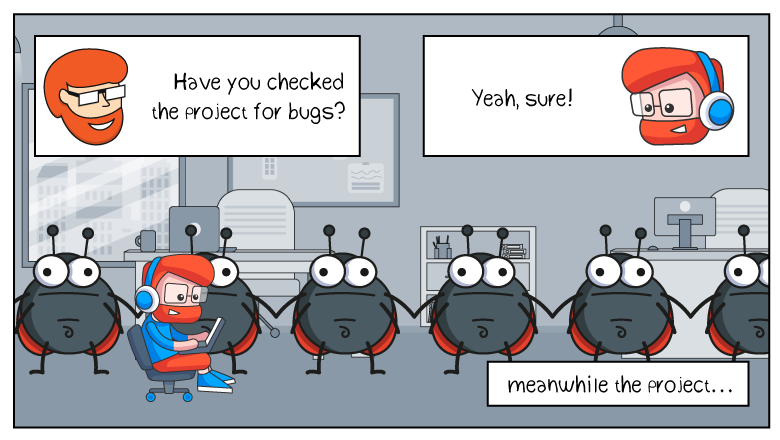 Have you ever thought that your work day is like a video game? Deadlines, coffee breaks, bugs — you can find them all in "Endless coding".

Avoid obstacles like technical debt, bugs, burning deadlines, etc. Catch buffs in bubbles — cups of coffee, donuts, pay raise and promotion, or help from PVS-Studio. Looks just like an ordinary work day, doesn't it?

Take the highest place in the leaderboard and prove your team leader that you're not playing games here😊!

Players who score the highest points will get a nice bonus in the end!
A prize is waiting for you at the end of the game!