Unicorns...they are everywhere...
I'm excited to share some news with our fans of PVS-Studio and unicorns. Now you can see our logo not only on our web-site and the check reports of open - source projects, but also on T-shirts, mugs and even wallpapers. How to get all of that? Here is the story.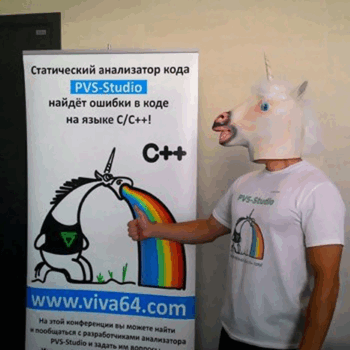 What is it about?
Not so long ago there appeared a new special section, where you can fins prints for T-shirts, mugs and also wallpapers. We made several variations of our merchandise logos.
In order to avoid questions like: "Where should I get a swinging unicorn with a blue background for my laptop?" or "Which variant is it better to choose to make a mug print?" we decided to give some instructions:
We would like to mention that we don't sell the merchandise products (we sell an analyzer); we let you make all these nice things yourself. We think a user can find it quite useful - you don't have to worry for its safety while it's being shipped, you can choose a place to go for printing as you like and so on. All you have to do is to download a needed image and bring to a printing office.
All these layouts are free to use. The only thing you have to pay for is the printing service.
T-shirts
Everything is super simple. You choose a unicorn you like and go to the download page. There are two variants -
with a white back background;
with a transparent background
If you want to print the unicorn on a white T-shirt, then download a print with a white background and go to the printing office. If you want to get a T-shirt of a different color, use the second link. But think in advance about the T-shirt color, so that the logo doesn't blend in.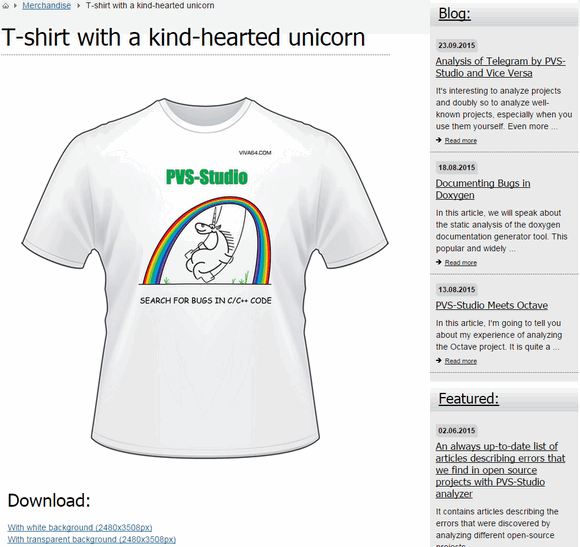 Image 1 - Example of the download page for the T-shirt layout
All variants are A4 size and there are 7 unicorns to choose from.
Mugs
It's also a very simple scenario here. The algorithm of choosing a mug print is the same as of a T-shirt one. We will say about the sizes of the images.
250x95mm - a standard image for printing on mugs. Take it to a printing office, make an order and get your mug.
90x85mm - an image with a unicorn only. (It's a little smaller because of the mug size). It will be useful if you want to place it in some specific place on a mug.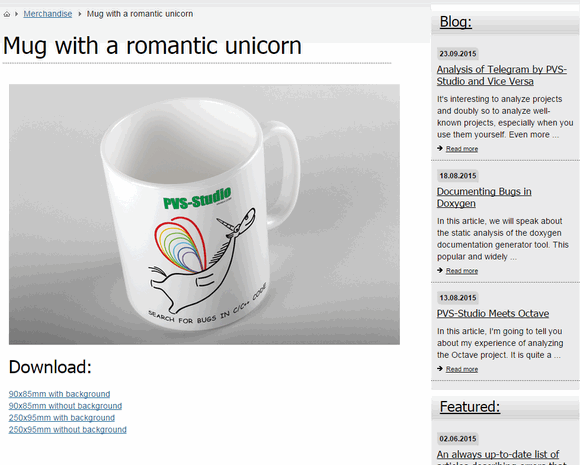 Image 2 - Example of the download page for the mug layout
Wallpapers for the desktop
As tastes differ, we decided to provide a bigger variety of options - not only with different unicorns, but also with all sorts of background colours. There are 7 background colour options for each unicorn, 49 in sum total. Besides that there are 7 resolution variants, so you shouldn't have problems with installing it on your PC.
The wallpapers on the main menu should also be chosen according to the unicorn kind, not the background colour. First you choose an image, then a colour theme and finally the resolution you want.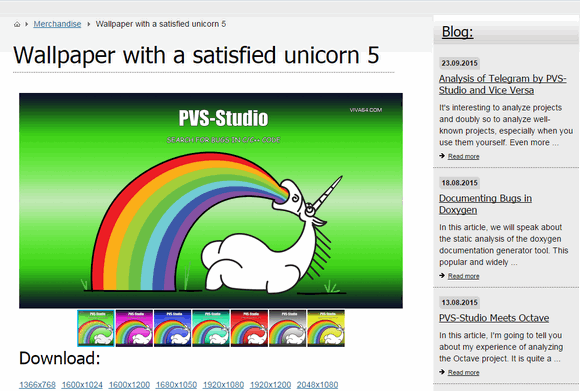 Image 3 - Example of a wallpapers download page
In conclusion
I hope you won't have any questions where to download all these nice logos, and our fans will be able to find a T-shirt, mug or wallpapers to his/her liking. You can download any layout in the "Merchandise" section and then take it to a printing office. And then once if you meet a person with a T-shirt or a mug with our logo you will know that you have a kindred soul.